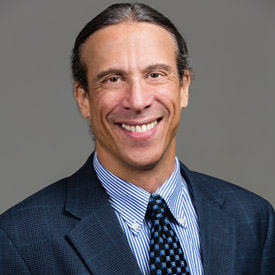 Adam J. Krim, a certified professional coach and motivational speaker, is the founder of DRiVE Consulting, formerly Res Ipsa Coaching. After practicing law for more than 25 years, Adam founded his consultancy in 2008 after seeing too many of his clients operating on automatic. He realized his clients were looking for greater fulfillment but were unsure of what exactly would help them to achieve that goal.
Harnessing his life-long passion for teaching, Adam set out to teach individuals how to achieve outcomes that they are satisfied with and greater fulfillment in their daily lives. Through DRiVE Consulting, Adam is able to teach clients new perspectives, new ways of thinking, new ways of approaching challenges and techniques for becoming more effective and achieving greater satisfaction and success.
A trained executive and life coach certified by the Institute for Professional Excellence in Coaching (iPEC), Adam earned the ACC credential from the International Coach Federation. Using iPEC's techniques, Adam develops programs that align with his clients' core values. These values are leveraged to develop S.M.A.R.T. (Specific, Measureable, Achievable, Relevant and Timebound) Action Plans to guide clients in achieving their goals.
By leveraging his top-notch interpersonal skills and business acumen, Adam is able to offer each client a personalized, results-oriented approach based on his or her core objectives. This has led to a proven track record of working with his clients in developing and fine tuning their soft skills (their time management, stress harnessing, leadership, organization, communications skills, etc.) and allowing them to leverage these skills to achieve greater success and improve their personal and professional relationships.