December 8, 2010 – As you might have noticed, there were no issues of Res Ipsa News in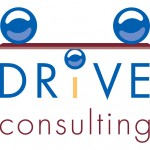 October and November and no blog postings since early October. This was not an oversight – it was an intentional break to mark a new direction for Res Ipsa, which will now be known as Res Ipsa Mediation and Coaching, LLC. In addition to executive and life coaching services, Res Ipsa will now provide family/divorce mediation services.
After much thought, I decided to combine my legal background with my coaching skills, and completed training in divorce mediation at the Center for Mediation and Training. To further my skills, and to best serve my clients, I am currently participating in the advanced practicum at the Center for Mediation. I am very excited about this new direction. Mediation, like coaching, is a process in which I can facilitate others to learn new perspectives and ways of thinking in the pursuit of achieving goals, moving ahead in life, and greater long term happiness. For me, there is no greater calling.
Happy Holidays!
Consider the possibilities.
Adam J. Krim                                                                                                                 www.driveconsulting.net