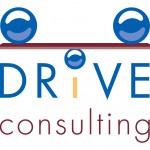 September 13, 2010 – The unofficial end of summer (Labor Day) has come and gone.  The new school year has begun, and we are in the middle of the Jewish New Year season – a time traditionally devoted to reflection and introspection.  The slight chill in the air reminds us of the changing seasons, of time moving forward.  And that raises the question for each of us to consider:  Aside from chronologically, is my life moving forward?
Too often we allow the stresses and circumstances of life to deflect our minds from considering this question.  To effectively approach this question we need to reflect on our starting point, be introspective about our current position and motivate ourselves to reach our chosen, future point.
Where was my career a year ago?   Reflection.
What accomplishments have I achieved this year?  Introspection.
How will I achieve my new goals this year?  Motivation.
Reflection. Introspection. Motivation.   These are the three keys to moving our lives and careers forward.  Each key requires an honest, open-minded look at ourselves.  Often shifts in perspective are called for as we clear away the smoke screens created by our inner blocks.  Such is the process of creating new habits as we move forward with intention.  The work is great, the time short and only the strength of our wills can bring about success.
Consider the possibilities.
Adam J. Krim                                                                                                     www.driveconsulting.net