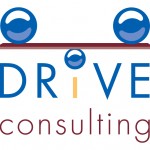 May 7, 2010 – Stress caught up with me this week. Blindsided me, as a matter of fact. Going about my regular routine of work, writing, teaching, working out and, of course, family, I couldn't figure out why I was feeling so drained.  In addition to feeling tired all week after nights of disrupted sleep, I felt tension in my lower back and my knees were acting up (beyond the normal pains resultant after 35 years of martial arts use/abuse).  It wasn't until I took stock in how well I met my weekly work goals that I realized how my productivity lagged this week.  And that's when it hit me.  When I considered all that I've had on my plate the last few weeks I realized that the stress had been building up and finally came to the fore this week.  As I said: Blindsided!
So what did I do about it?  Did I wallow in the stress? Did I chalk it up to a "bad" week and ignore it? Those of you who know me can guess the answers to these questions.
I began by clearing my mind by sitting on the deck on this sunny day while doing some deep breathing exercises.  Next I examined the work product which was so slow going this week. Affirmatively deciding that completing the project would further my goals, I sat down and, utilizing the built up stress as a motivator, I gained a new perspective on the outcome of the work.  While not yet complete, I have a much clearer vision of its final shape.
That's the way I harnessed my stress today.
Consider the possibilities.
Adam J. Krim                                                                                                   www.driveconsulting.net