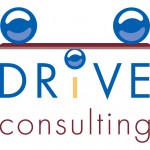 March 20, 2010 – Sitting in the hotel dining room in LA this morning,  I was struck by just how different coaching my clients is from helping my children. I flew out to LA yesterday to spend a few days with my son who is a freshman in college. Recognizing that the issues he's facing are pretty much standard for college freshmen only goes so far – for me as well as for him. The emotional attachment to our children tends to magnify any issue.
That was my challenge: To get beyond my own emotional attachment to both the issue and its resolution. I found myself applying the same lessons I suggest to my clients (focusing of solutions not problems, positive outlook, using emotions as a catalyst for positive change rather than a source for stagnation, etc.).  And my efforts paid off.  My son and I made some progress yesterday in recognizing his options and broadening his perspective as we worked through some of the concerns he's facing. Even as I write these words, my son is in his apartment working on a paper for school. He has rediscovered some of his enthusiasm for college. And that is a major accomplishment.
Consider the possibilities.
Adam J. Krim                                                                                                       www.driveconsulting.net