February 5, 2010 –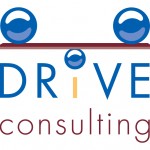 Few things excite me professionally more than experiencing real life applications of principles I've read about.
Recently I came across research suggesting that success and well-being are founded on four pillars: positive emotions; meaning; engagement; and positive relationships. This research ties in well with other studies showing that these pillars can be strengthened by intentional actions, which furthers us along the path of achieving our successes.
Last week I had the pleasure of seeing a client put this research into practice.  MaryEllen has been grappling for a while on achieving clarity regarding her professional niche. Her assumption was that she would work with women in transition, as that is a community MaryEllen understands well. Yet her voice lacked a certain conviction and passion when talking about this niche.
In last week's session, MaryEllen reported on an epiphany she experienced after meeting with a progressive school concerning delivering a program for the school's students. MaryEllen's "AHA" moment came when she realized her true passion and gift; namely helping parents and schools bring authenticity to raising and educating children. Listening to MaryEllen speak, I was impressed by the passion (positive emotion) she exhibited, by the new meaning she was discovering in her professional niche, by her increased level of engagement as she spoke of this new direction, and finally by the possibilities of positive relationships MaryEllen will forge as she continues developing this career track.
Consider the level of control we have over our choices in life. Often maximizing our power of choice derives from shifting our paradigms and thoughts to allow for greater possibility. That is the essence of positive change, which propels us towards achieving success.
Consider the possibilities.
Adam J. Krim                                                                                                     www.driveconsulting.net